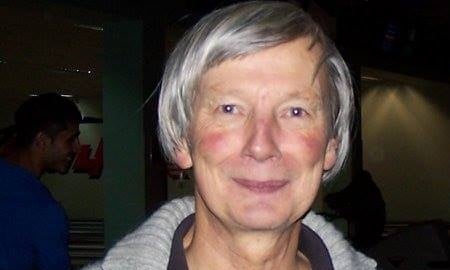 My younger brother, Godfrey Webster, who has died aged 68 after suffering from a heart condition, was a respected civil engineer and a tireless worker for socialist causes in Birmingham.
He grew up in Wateringbury, Kent, the youngest of four children of Neil Webster, a civil servant with the Central Office of Information who had been a wartime Bletchley codebreaker, and his wife, Elizabeth, a writer and musician. Godfrey was keen on politics from his early teens, joining the Aldermaston marches and protests against the Vietnam war in London in the late 1960s.
He studied engineering at Cambridge with a scholarship from Guest, Keen & Nettlefolds, which involved spending some time at the Scunthorpe steelworks, a period in his life that probably led to his commitment to revolutionary socialism.
He met his future wife, Lynn, in 1970 and they continued to work together for socialist causes while bringing up their three sons and a daughter in Warley, West Midlands.
Godfrey worked for GKN and then for the Amey infrastructure group, where his understanding of structural mechanics gave his colleagues the confidence to be innovative in their designs.
He was an expert on the construction of bridges and recently helped those involved in the complex analysis needed to avoid pedestrian-caused vibrations on the Jane Coston cycle bridge, in Milton, near Cambridge. He also found cost-effective solutions to cure the teething problems of the Millennium Bridge, in central London. He was an inspiration to the upcoming generation of engineers who worked with him.
A union shop steward and active member of the Labour party, he reluctantly left when the party moved to the right under Tony Blair. Godfrey continued his political activities despite his increasingly fragile health (he was diagnosed with the heart condition hypertrophic cardiomyopathy), attending meetings and conferences, organising protests and helping to co-ordinate campaigns.

He was the vice-chair of Birmingham TUC, an active member of his union, Unite, and a member of Left Unity. His last big contribution was supporting the activist group Birmingham Against the Cuts.

Godfrey is survived by Lynn, their children, Michael, Johnny, Alex and Ruth, our sister, Jocelyn, and by me, and his grandson, Rufus
.